We have finally found a house - yay! It is in Wentworth Falls in the Blue Mountains. But we won't be in there til 1st week of August so I will be a bit behind in my orders (sorry). Its a very gorgeous, quirky house - very bohemian - and will take some photos and post into flickr.com account when we get settled!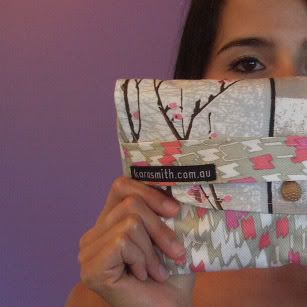 At last the pressure is off, as finding a house is so traumatic. There is such a shortage here in Sydney which I was surprised that it extended out to the Mountains.
I have found lots of VERY funky fabric so I can't wait to get my hands into it all.